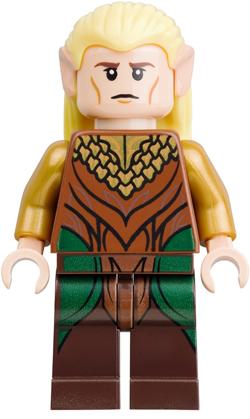 Legolas is a Lord of the Rings minifigure That was released in 2012.
Background
Edit
Legolas is an elf and was one of the members of the fellowship of the ring. A Prince of the Elven Kingdom of Mirkwood, Legolas Greenleaf masters a bow like no other in Middle-earth. He moves like lightning - swift, and graceful. His senses are sharp, and he is always at one with nature and all living things. He is an Elf of few words and remarkable actions and likes a little healthy competition among friends in battle!
He has the word LEGO in his name.
He is portrayed by Orlando Bloom who also portrays Will Turner in the Pirate of the Caribbean movies.
Appearances
Edit
Movie Gallery
Edit
Ad blocker interference detected!
Wikia is a free-to-use site that makes money from advertising. We have a modified experience for viewers using ad blockers

Wikia is not accessible if you've made further modifications. Remove the custom ad blocker rule(s) and the page will load as expected.