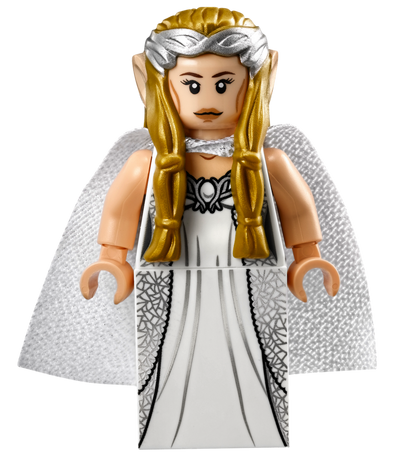 Galadriel a The Hobbit: The Battle of the Five Armies character released in 2014.
Background
Edit
Galadriel was an elf, in addition to being a member of the White Council and the ring-bearer of Nenya, which one of the three elven rings. After the one ring was destroyed, she went on the last voyage to the Grey Heavens.
Like Legolas Greenleaf, she appeared in the book and film adaptations of the Lord of the Rings, but not in the book The Hobbit.
Appearances
Edit